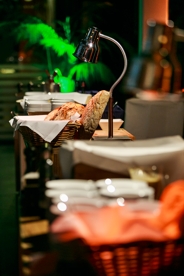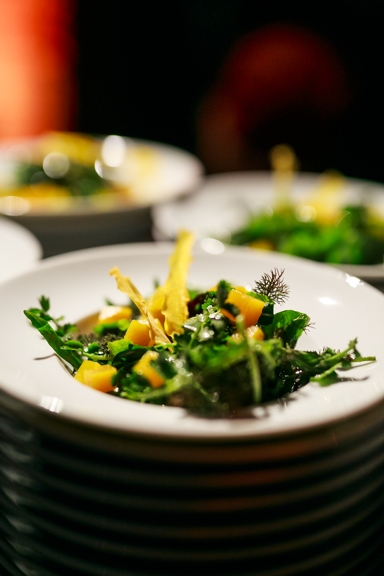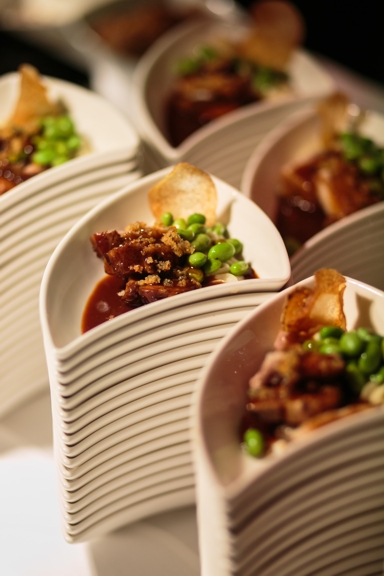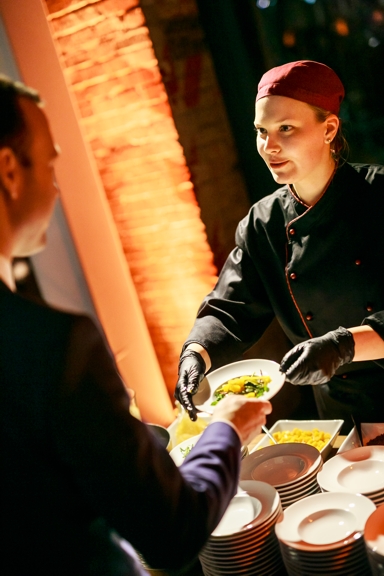 Buffet
Offering dishes as part of a buffet is recommended for all events with a very open character. Stationary buffets enable the individual guests to serve themselves precisely when – and only when – they wish.
A large number of guests, for example, often inevitably leads to this kind of openness – a service type such as that of the

menu
quickly reaches its limits.
However, openness can also be injected into the character of an event: when there is an open start and open end, allowing the guests the freedom to come and go without time constraints, then the culinary offer must also be flexibly available. This can be implemented particularly successfully with buffet stations.
A special form of the buffet can be represented by a

"
food truck
", another is that of

"
live cooking
".