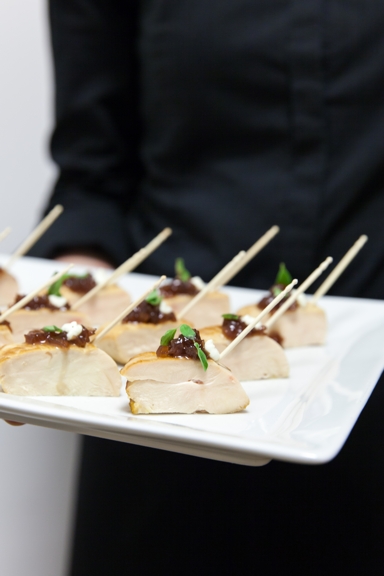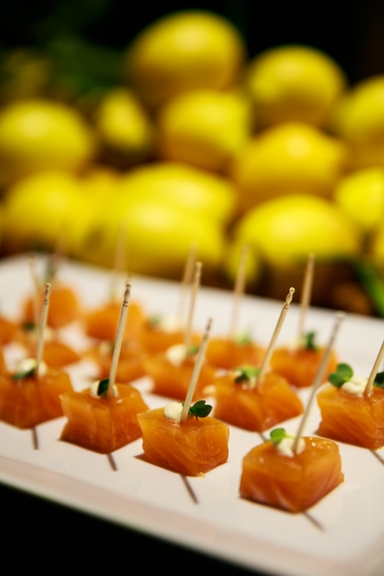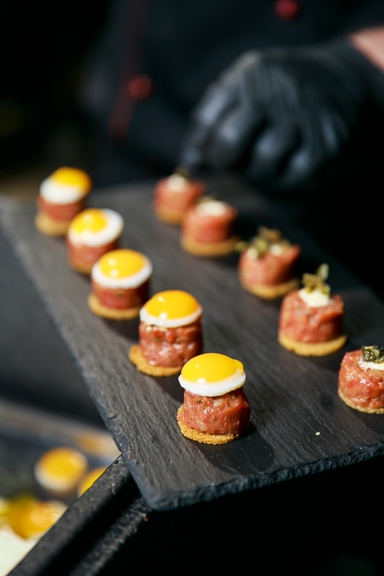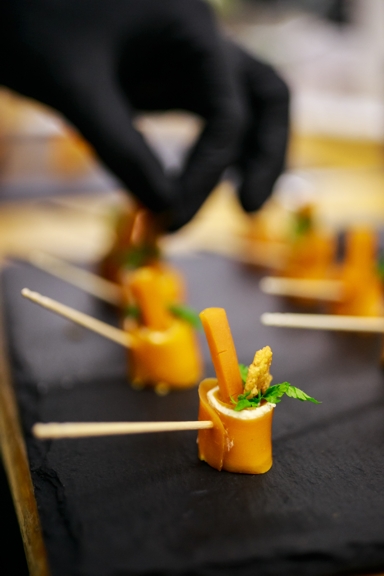 Finger Food
What long ago started out as "nibbles" and "canapés" has today been made socially acceptable once more in the form of "finger food". The prerequisite is – as the name already suggests – that a dish can be eaten without cutlery, thus exclusively with the fingers.
The most well-known form of finger food is that of the presentation of small dishes in decorative spoons. Particularly attractive are all of those variants with an edible "support", as is shown in both of the central images above: the holder for the tiny dessert portion is made out of chocolate.
Finger food is a popular culinary counterpart to a reception drink. If this is to be followed by a

buffet
or a

menu
, the finger food hereby serves as an "amuse-bouche". Finger food served alone is ideally suited for all events that do not incorporate a culinary focus, but rather only wish or allow for an accompanying tasting.
Inextricably linked with finger food is the

flying service
, since this type of service highlights the incidental nature of the food like no other.