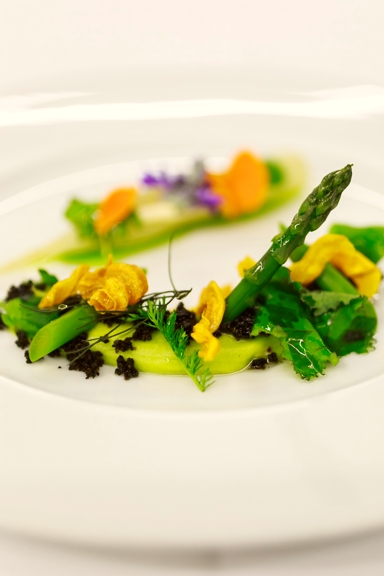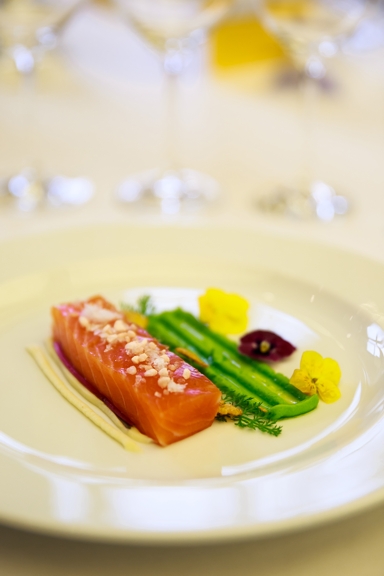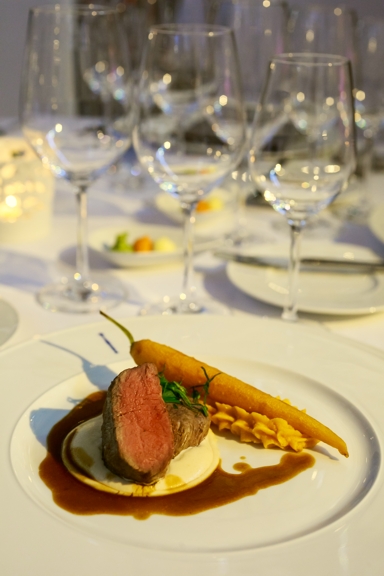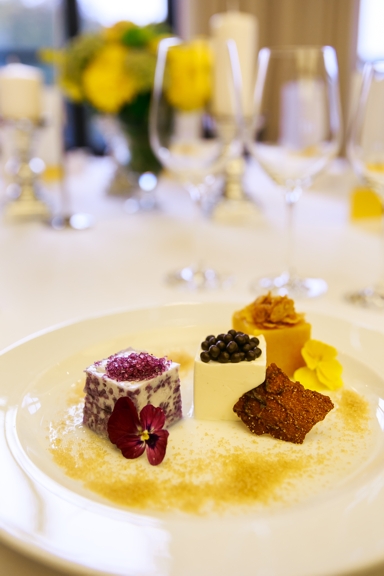 Menu
There is no other type of service in which the guest is truly made feel like a "king" than that of the classic menu: calmly seated, the guest is personally served the individual courses at their table. A menu service is thus ideally suited to festive occasions.
The sky is the limit for the number of courses and the choice of culinary styles. On account of its inclusion in the meeting agenda, a business meal doesn't usually comprise more than 4 courses. By contrast, a private wedding menu or a gala dinner at an embassy is granted more time and can be transformed into the main attraction of the event.
Variations are also possible in combination with other types of service. A popular variant, for example, is the offering of the starter and main courses as part of the menu service, whilst the dessert is presented as a

buffet
– possibly also as a

live cooking station
.
Whatever the occasion for your particular menu – we are familiar with every possible variation and will unfailingly design a suitable sequence of dishes for you.