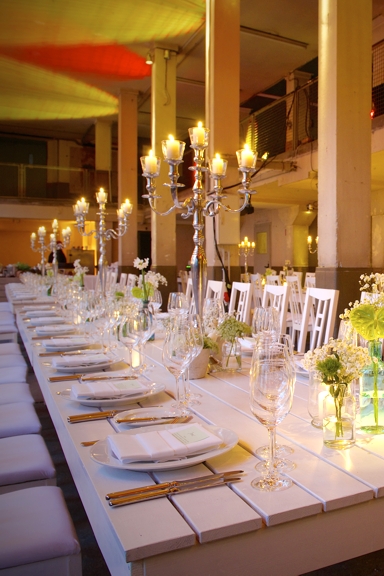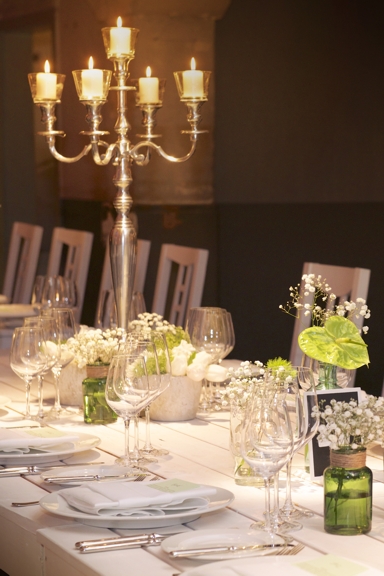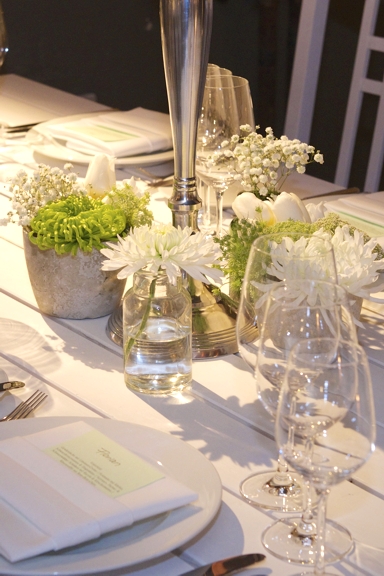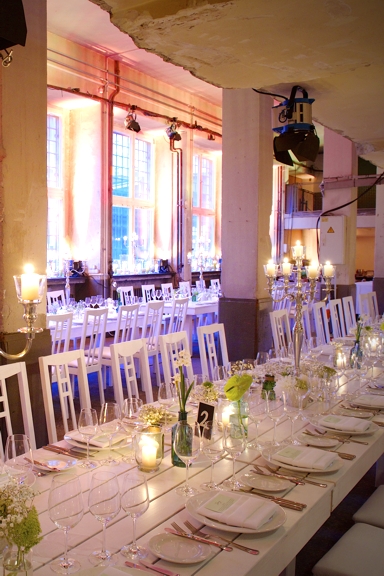 Equipment
Service equipment
We work with white dinnerware from the "Schönwald Fine Dining" range, cutlery from the "Hepp Baguette" range and glasses from the "Schott Zwiesel Mondial" range. All elements of our equipment are characterised by their timeless beauty of shape and simple elegance. They blend seamlessly into every atmosphere – whether it be classic or modern or even futuristic.
Décor
For many years we have been collaborating with outstanding stylists. They have the expertise to visualise the wishes of each client – whether these wishes concern a large reception, a romantic wedding or a business meeting.
As can be seen from the many images on our website, floral arrangements for the tables and room are almost always part of our programme. However, we also realise unusual client wishes, such as e.g. light installations, poster placement or themed groups with display mannequins.
Furnishings
Alongside bistro tables and bar stools, bistro-style seating or banquet table seating, we also employ designer lounge furniture and bar elements, for example. However, we are equally able to offer you outdoor furniture, ranging from parasols and canopies right through to tents.
Your ideas can never be "crazy" enough – we'll find the perfect items with which to implement them.