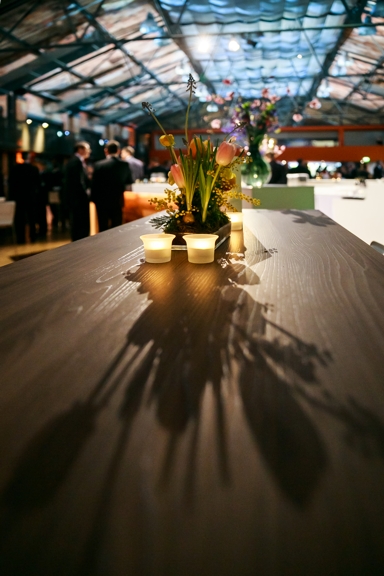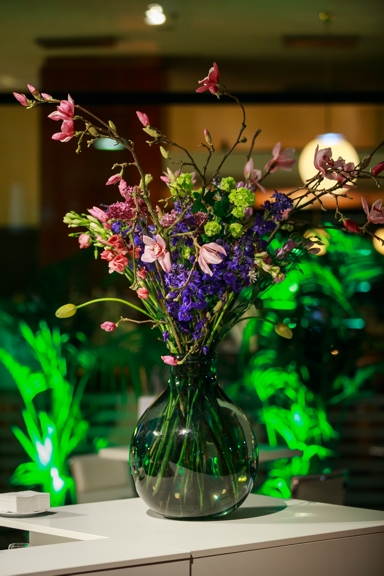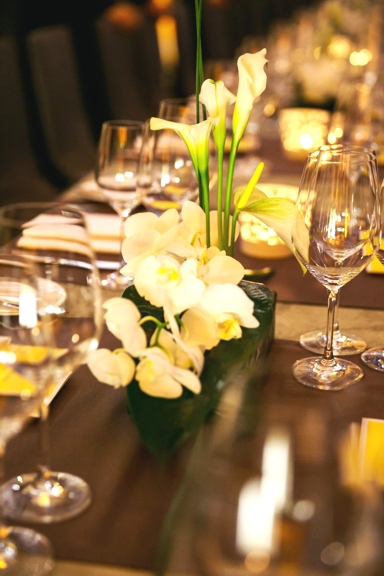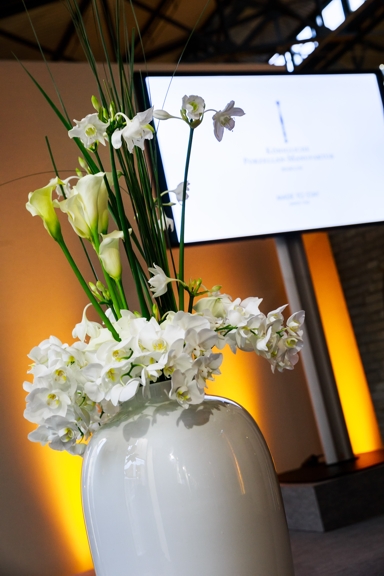 Data Protection
Controller
The Controller in the sense of the applicable data protection laws, in particular the EU General Data Protection Regulation (GDPR), is:
Harald Höllrigl
CULINARIUM Catering GmbH
Prenzlauer Allee 36 G, D-10405 Berlin
Phone: 030 / 473 73 92-0
Fax: 030 / 473 73 92-22
E-Mail: info@culinarium-catering.de
Internet: www.culinarium-catering.de
Data processing and services
CULINARIUM Catering GmbH processes data of customers, staff, partners, and suppliers (hereinafter "contractual partners") in accordance with point b of Article 6(1) GDPR. The purpose of this processing is to provide contractual or pre-contractual services with regard to planned events. As a basic principle, this includes: master data of the contractual partners (name), contact details (telephone, e-mail, address), contractual data (services availed of, billing statements), payment details (bank details, payment history).
The underlying contractual relationship determines the data to be processed and the nature, scope, purpose, and necessity of the processing. The data processed are necessary for establishing and providing the contractual services. CULINARIUM Catering GmbH advises the reader that it is equally necessary to provide the required information. The purpose of the processing is the provision of contractual services and their billing; special categories of personal data are not processed. The legal basis for such processing is Article 6(1) GDPR: If the processing of personal data is necessary to fulfill a contract, e.g., for the delivery of goods or the provision of other services, the processing will be based on point b of Article 6(1) GDPR (contractual services). The same applies to processing steps that are necessary to implement pre-contractual measures, for example if the client inquires about our products or services. In the context of meeting our tax obligations, the processing of personal data is based on point c of Article 6(1) GDPR (legal obligations). In rare cases, the processing of personal data may be required to protect the vital interests of the data subject or of another natural person, e.g., if a staff member is injured during an event or in our company and his/her name, age, health insurance details, or other vital information must be passed on to a physician, hospital, or third party. In this case, the processing would be based on point d of Article 6(1) GDPR (protection of vital interests). Lastly, processing operations may be based on point f of Article 6(1) GDPR (analysis, statistics, optimization, security measures): This legal basis underlies processing operations that are not covered by any of the above legal bases, if the processing is necessary to safeguard a legitimate interest of our company or of a third party, provided that your interests, fundamental rights, and fundamental freedoms do not outweigh such an interest. We disclose or transmit data to financial administration bodies, such as accountants and other cost administration centers and payment service providers. If data are transferred to third parties in connection with an order, CULINARIUM Catering GmbH will act in accordance with the instructions of the contractual partners and clients as well as the legal requirements concerning order processing pursuant to Article 28 GDPR and will not process the data for any other purpose than that of properly performing the order.
CULINARIUM Catering GmbH strives to keep the company website, www.culinarium-catering.de, simple, user-friendly, and secure. The website does not contain any additional scripts, cookies, or links to critical targets (such as Google Maps, Facebook, etc.). CULINARIUM Catering GmbH uses state-of-the-art encryption methods such as SSL for data transmission. Nevertheless, Internet-based data transmissions may be subject to inherent security gaps, meaning that absolute protection cannot be guaranteed. For this reason, any data subject is free to submit data to us via alternative channels, for example by telephone. Opting to contact CULINARIUM Catering GmbH by e-mail or via the contact form constitutes your voluntary consent to the use of the data you submit and requires the specification of an e-mail address so your request may be classified and processed. The provision of any further personal data is optional. The data you transmit will only be stored to process your request and any follow-up questions and will be deleted once your request has been processed. These personal data will not be disclosed to third parties.
Requirement to provide personal data
We inform you that the provision of personal data is required by law in some cases (e.g., tax regulations) or may be necessary in connection with contractual arrangements (e.g., information regarding the contractual partner). Sometimes, the conclusion of a contract may require you to provide us with personal data that must subsequently be processed by us. You may be required, for example, to provide us with personal data if our company concludes a contract with you. Failure to provide these personal data will mean that the contract cannot be concluded with you.
Storage duration for personal data
The duration for which the personal data will be stored is determined by the respective statutory retention period. After this period has expired, the data in question will be routinely deleted, if they are no longer required to fulfill the contract or to initiate a contract.
Data protection in the case of job applications
CULINARIUM Catering GmbH collects and processes the personal data of applicants for the purposes of processing the application. This processing may also be carried out electronically. This applies in particular if an applicant submits relevant application documents to CULINARIUM Catering GmbH electronically via e-mail. If CULINARIUM Catering GmbH concludes a contract of employment with an applicant, the data transmitted will be stored for the purposes of implementing the employment relationship in compliance with the applicable statutory provisions. If, on the other hand, no employment contract is concluded with the applicant, the application documents will be deleted automatically two months after the negative reply has been communicated, unless other legitimate interests of CULINARIUM Catering GmbH conflict with this deletion (e.g., burden of proof in proceedings under the German General Act on Equal Treatment (AGG).
Your rights to the deletion or blocking of data
CULINARIUM Catering GmbH follows the principles of data reduction and data economy. Therefore, personal data are stored only for as long as this is required to fulfill contractual or legal duties of care and to handle any warranty-related or comparable obligations. The statutory retention requirements serve as the framework conditions in this regard. The need to retain the data is reviewed every three years. After cessation of the respective purpose or expiry of these data retention periods, the respective data are blocked or deleted routinely and in accordance with the statutory provisions.
You may use the CULINARIUM Catering GmbH contact details provided above to exercise your rights with regard to the following: information about the data stored about you and their processing, correction of incorrect personal data if necessary, erasure of the data stored about you - provided that this is not in conflict with the applicable legal regulations, blocking of data, if these cannot yet be deleted due to legal obligations, objection to the processing of your data by CULINARIUM Catering GmbH, data portability, if you have consented to the processing of your data or have contractual agreements to this effect with CULINARIUM Catering GmbH. You may withdraw your consent at any time with effect for the future.
Changes to this data protection policy
CULINARIUM Catering GmbH reserves the right to amend this data protection policy to comply with current legal requirements. If you visit our website again or contact us again in the future, a new data protection policy may be in effect.
Questions about data protection
If you have questions about data protection, please contact CULINARIUM Catering GmbH (using the contact details provided above).